Die TRA informiert:
Telecommunications Regulatory Authority (TRA) Bahrain wishes to inform the general public that, the process for biometric scans for SIM Card registration was introduced by the Authority in order to safeguard the consumers from the risks of identity theft that could subsequently result in financial liability and legal accountability.
Over the past few years. TRA has observed significant increase in the cases of Identity thefts through the exploitation of registration process for SIM Card. This includes over a hundred cases of travel bans being issued for individuals who fell victim to identity theft, and over 80 cases of fraud reported by consumers who were completely unaware of SIM cards that were registered on their name.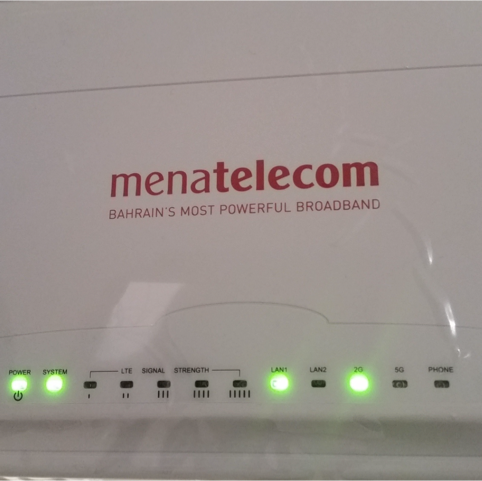 In order to prevent such issues along with other identity theft related crimes, and to provide the consumers with additional safeguards during SIM-Card registration, TRA requires all Mobile Operators in the Kingdom of Bahrain to carry out biometric scans for every SIM card owner. TRA has been continuously monitoring the process of registration and has been addressing any issues as a matter of priority.
TRA reminds all consumers of the upcoming deadline to register their SIM cards with their service providers. Postpaid SIM card owners have until the 2nd of June 2018 to complete registration before their lines are suspended temporarily after which will be deactivated permanently on the 2nd of September 2018 if consumers fail to register. While Prepaid Sim Card owners have until the 2nd of March 2019 to complete registration before their lines are suspended temporarily later permanent deactivation on the 2nd of June 2019 if not registered. Physical appearance of consumers is required to confirm registration along with verification documents such as a Passport or Smart ID, and CR for business owners. Consumers only have to register their SIM cards once and the process takes minutes to complete.
Furthermore, TRA has ensured that all operators provide consumers with all the necessary support in order to accommodate the elderly as well as those with disabilities who are unable to provide fingerprints for identification. It should be noted that TRA did not impose any fees for registration.
Consumers who are over 60 years old, or with disabilities, or whose fingerprint impressions cannot be detected by the fingerprint scanner which prevent them from completing the verification scan are considered exempt from the verification scanning process and only require documentation to prove their identity.
Consumers whose fingerprint doesn't match with the fingerprint impression on their smart card, are requested to update their fingerprint scan at the Information & eGovernment Authority's outlets.
For further information, consumers can reach TRA at 81188.
Nun frage ich mich:
Wie sicher sind meine Daten bei einem Privatunternehmen, dass noch nicht einmal fähig ist, den angebotenen Service fehlerfrei zu liefern.
Der Sinn erschliesst sich mir auch nicht, speziell wie Prepaid Kunden dadurch besser geschützt werden können.
Ich habe Angst, dass Hacker sich die Daten besorgen und dann richtig Schaden anrichten.